Moyers Lock Services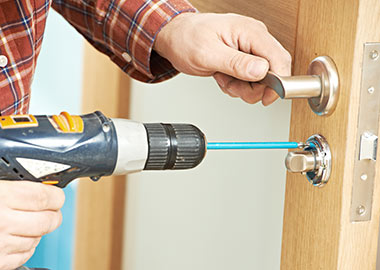 If you need any type of lock services, look no further than Moyers Lock and Security! We can help whether you get locked out of your car or need to rekey your home. We will do our best to make sure you feel safe and secure while also being there to help during emergencies. For lock services in New Bloomfield or any of the surrounding area, call on Moyers!
Emergency Lock Picking
It happens to all of us. You lose your keys or lock your keys inside your house or car. It's always at the worst times too – when you are in a hurry and need to get somewhere. Although, we can't guarantee we can always be there right away, we will do our best to help you when you need it. Just call 717-636-1878 and let us know the situation and location. If there's no answer, just leave a message and we will get back to you as soon as possible. If we are not tied up at the moment, we will be on our way to help. Typically, we are available from 7 a.m. to 9 p.m. every day; however, we aren't always available every moment. We will let you know if we can assist you.
Once we arrive, we have a variety of methods we can use to get into your home or car quickly and without damage to your expensive property. We will help you get back into your home or car so you can go about your busy day.
Automotive Keys
If you've been left stranded because you lost the keys to your car – don't worry! Just give us a call. We can cut and program transponder keys on the spot. We stock most of the common transponder keys and also have the mechanical keys as well. We can come to you so you don't have to pay for a tow truck to take your car to the dealer. We can get you a new set of keys and have you back on the road in no time!
Home Rekeying
If you recently moved to a new home, you may want to rekey the locks so you can be sure no one else has access. This is a service we can do quickly and accurately within a single visit. Rekeying involves removing the pins and springs in the lock cylinder and replacing with new pins and springs that work with a new and different key. In some instances the locks need to be replaced entirely. We can handle this too. We can install new locks and deadbolts for all entrances of your home. Replacement keys can be cut on site as well.
We carry Kwikset, Schlage and Global brands of locks on the truck. Anything else we can have in a few days. For added security, we keep Keymark, Medeco and GMS high security locks in stock as well. We can visit with you about the different brands we carry so you can choose what's right for your needs.
Give us a call and we can set an appointment to get your home locks and keys updated!
Lock Services for New Bloomfield and Beyond
If you need lock services in the New Bloomfield area or other parts of Perry, Juniata or Mifflin counties, be sure to give us a call at 717-636-1878, or you can Contact Us.