Monitored Security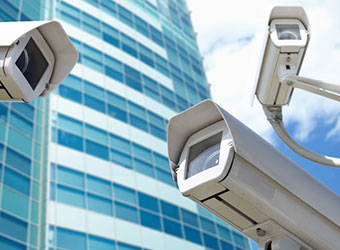 Wouldn't it be great to know someone is watching out for things when you're not home? Some people are blessed with watchful neighbors who keep an eye on things around the neighborhood. Still, even they can't be available 24/7. For complete security any time of the day or night, you need a monitored security system.
Monitored security provides peace of mind when you are away from home. You can know that the system is monitoring things and will alert a live person to any issue. If there is an emergency, the person alerted will know the proper steps to take. Monitored security is mainly known for sounding an alarm when there is a break-in, but they can do so much more as well, including alerting the police or fire department.
If you want to make your home more secure for your family and belongings, visit with us. We have various options available to fit your needs and budget.
Types of Monitored Security
There are various types of monitored security from basic to complex. Some require professional installation, while others you can install yourself. It's important to know your budget for the initial system and setup as well as the monthly cost for monitoring. Once you have a budget in mind, you can discuss the different options to find what will work best for your home.
We sell mainly ITI and Honeywell security systems. Each of these brands has a variety of options. You can have a wireless system which means the system connects wirelessly with the sensors you have around your house. This prevents the need to drill holes and run wires all around your home.
You can determine what sensors to include with your system. These can be inside and outside your home and detect movement, breaking glass and more. Sensors can also be added to prevent home disasters like an increased amount of carbon monoxide, flooding in the basement or a fire.
Most security systems can be monitored with your cell phone as well, allowing you to be alerted of any sensor going off. You can also control the thermostat, lights and locks with a smartphone. Many systems also allow you to view video from your home so you can see what's happening when you're not there.
Monitored Security for Elliottsburg and Beyond
If you are interested in getting a monitored security system for your home, give us a call at 717-636-1878! We are based in Elliottsburg but serve clients throughout central Pennsylvania, including Perry, Juniata, Mifflin and Cumberland counties. Contact Us to have peace of mind when you are home or away from home.